Web Design
We understand the importance of your website and will exceed your expectations while complimenting your business goals and culture. Our promise is to apply a passionate creative with just the right techical application to showcase your brand. We get to work with awesome clients. Why not you?
View the Web Design and Project Management Portfolio.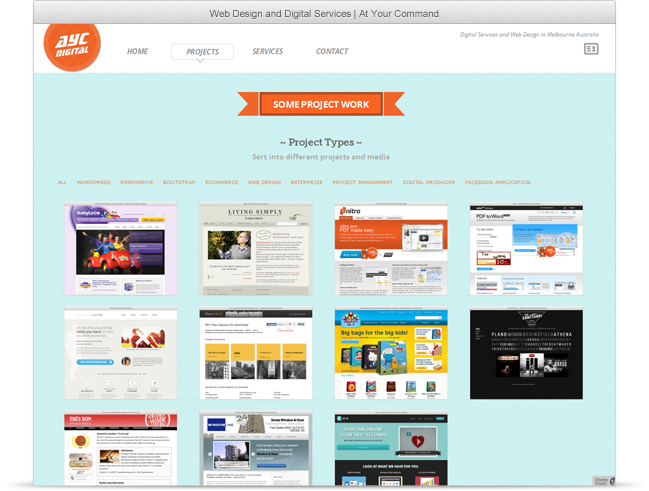 ~What's the deal here?~
Fixed Cost
Full Design Service
Device Responsive
Wordpress built in
Search Engine Ready
~ End to end Web Design Service for your business or community ~
Your designer will manage all the aspects of your project and even assist with the content
Real Deal that's for sure
Yes this a genuine offer to work with us while we devise the best online presence. A customized Wordpress Website and blog all carefully designed and tested for your brand. In a short time you will be publishing your content on the internet with full integration with your social networking accounts too.
Content First!
For great search engine performance we assist in the planning and authoring of your content first. "On page" optimization is the preferred science and we get you started the right way with our SEO experience and resources.
Responsive Design
Your website has new visitors using new devices. We add the "secret sauce" to make your pages scale and respond to the screen, tablet or phone. Just like this website.
Professional Branding and Message
You will be impressed with the attention shown to your brand and the clean, punchy designs that we will produce for our approval. Clean and punchy designs are a trademark of AYC digital. You will be impressed with our handling of your finished art and designs for all your online branding.

Sometimes our clients come to us wondering why their sign-ups are poor. Blogs can get really busy! Try offering clearer messages, reduce the visual noise and communicate more honesty, this will get you on the right track.
Your Custom Wordpress Theme
They say that wordpress represents over 60% of all content management software solutions downloaded and is the largest blogging platform in the world. With content, style and functionality all nicely seperated and in your control, we couldn't possibly build you a boring old static site.